Dubb Indian Restaurant was opened in 1998 in Istanbul Sultanahmet as an a- la- carte restaurant. We have aimed to serve their own kitchen to The Indian in order to make them feel at home besides to introduce Indian's unique tastes to The Turkish, opening Dubb Indian. We carefully prepare the special vegetarian and non- vegetarian meals with our competent Indian cooks, visual offers, spicy balance and hygiene rules. This original taste (handmade bread and special sauce) is made with real techniques and original cooking methods. The fresh spices from Indian and tandoors are very important for the flavor.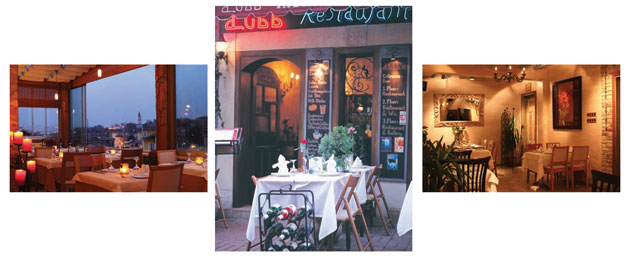 Dubb Indian Restaurant's capacity is 120 people. Dubb Indian Restaurant is composed of a garden, 3 floors and a terrace which can be watched Hagia Sophia Museum, Topkap" Palace and Sultanahmet Square which have the most important characteristic architectural features of Ottoman Empire's period.
Dubb restaurant being a leader foundation has proved distinction and quality with its strong staffs in every servicing stage.
Our vision is to entertain guest well, satisfy the guest by keeping the quality in return.